On March 10th, 2015, at about 4:41 p.m., police officers from the Azusa Police Department conducted an investigative traffic stop on a vehicle in the 500 block of E. Fifth Street in Azusa. The officers had received information that the occupant of the vehicle was acting suspicious.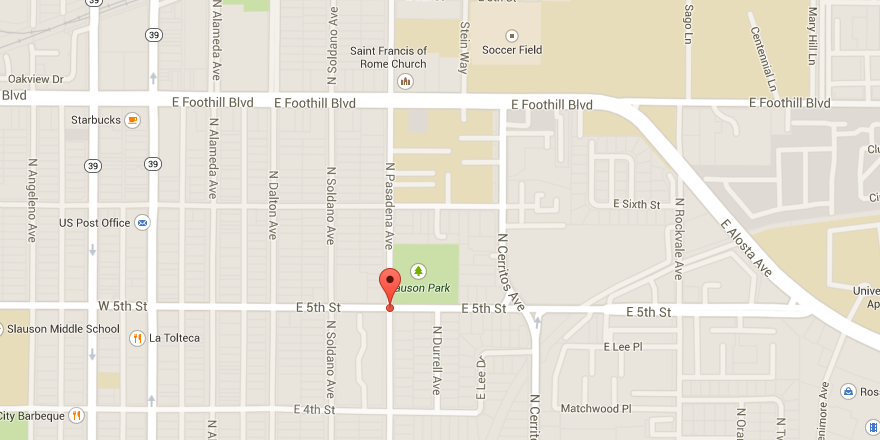 Once the vehicle stopped, the lone occupant/driver sprinted away from the vehicle, despite being told by officers to stop running. The suspect fled through multiple residential properties in the area, while other officers began to establish a perimeter around the area.
In an attempt to elude the officers, the suspect jumped into a nearby flood control channel, and ran about a 1/4 of a mile, as police officers paralleled above. Additional officers entered the flood control channel ahead of where he was running to, and blocked the suspect's avenue of escape.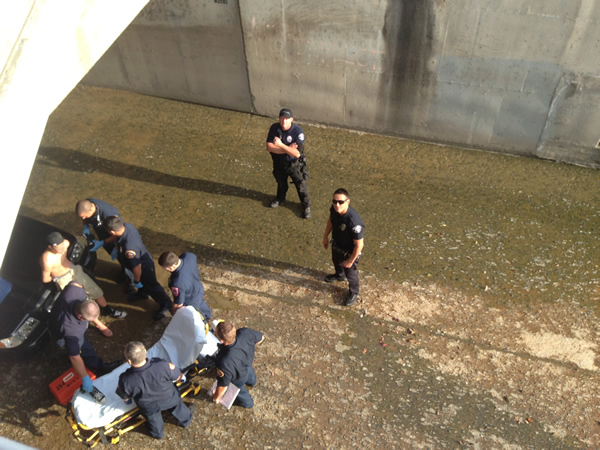 With no where to go, the suspect complied with the officers' commands and was safely taken into custody. The suspect sustained a foot/leg injury when he jumped down into the concrete channel. He was treated at the scene by Los Angeles County Fire Department Paramedics, then transported to a local hospital. The 17-year old suspect was later charged with delaying/resisting/obstructing a police officer in the performance of his duties, as well as for being in possession of more than one ounce of marijuana.
A search of the suspect's personal information revealed there was a warrant for his arrest, for violating his probation. The suspect was transported to the Los Padrinos Juvenile Detention Facility.
Safety Tip - What To Do When Officers Are Searching Your Neighborhood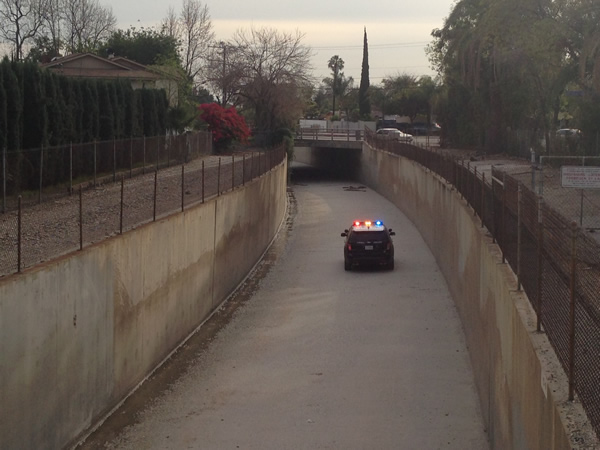 Your safety is our primary concern when we are searching your neighborhood. We ask you keep the following tips in mind:
We know people are curious, but please remain inside your residence
Keep your doors closed and locked
Call 911 if you hear or see someone running onto your property
Do not exit your residence until you see the officers have left the area
MEDIA INQUIRIES: This press release was authorized by Sergeant John Madaloni. He can be emailed at This email address is being protected from spambots. You need JavaScript enabled to view it.. Please call the on-duty watch commander at (626) 812-3200 for any immediate inquiries.