In 2013, Azusa Pacific University graduate Robert Cardiff won the university's start-up business plan competition, called "ZuVenturez." Robert's plan was an innovative transportation service called "Whip Rides." Today, Cardiff's company provides APU students and the local community with safe and convenient transportation at an affordable price. Using the Whip Rides smartphone app, customers schedule a pick-up location and time, at least 30 minutes to an hour in advance. The app automatically notifies the driver of the request, and the customer's ride is on it's way.
A new report from Mothers Against Drunk Driving (MADD) reveals that ride sharing services using cellular apps like Whip Rides are an important innovation for reducing drunk driving. The Azusa Police Department commends Cardiff for his commitment to the safety of his customers and local roadways.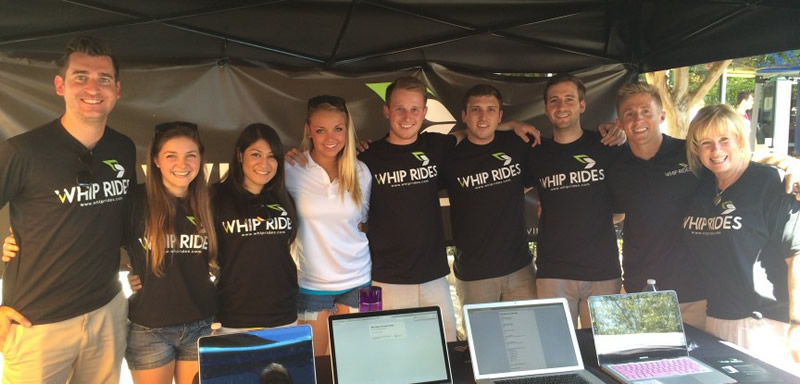 As a police department, we like that Whip Rides drivers receive professional and ongoing training. In fact, all drivers must pass a background check and are hired by the company itself, as opposed to being contract drivers. With these tight regulations, students and members of the community are in good hands as they travel to and from their destinations.
Download the Whip Rides app from iTunes or the Google Play store. For more information, visit whiprides.com, like them on Facebook, or call (949) 535-2334. APU students and senior citizens receive a discounted rate.
Congratulations Robert on winning the competition and for coming up with an idea that will help keep our wonderful community safe.