Whenever a new community consisting of homes, parks and roadways is developed, there is a process which occurs before the roadways can be accepted by the city engineer in Azusa. Pending this acceptance, the roadways are considered private property. This means there is only a handful of vehicle codes which can be enforced by local law enforcement.
Rosedale Roadways Accepted
On April 20th, the Azusa Police Department received notification that the roadways in the Rosedale community have been accepted by the city's engineer. This means all vehicle codes are enforceable by law enforcement and parking enforcement officers.
Notable Complaints
In working with members of the community, we have learned about the following violations which are typically observed in the Rosedale community. Please take a minute to read these helpful reminders:
Roundabouts - The first vehicle to lawfully enter the roundabout has the right of way. It is a violation of section 21803(a) of the California Vehicle Code if a person violates this law. An example of a violation would be for someone to cut-off another person already in the roundabout.
Stop Signs - Please bring your vehicle to a complete stop when at a stop sign. Take a second to look left, right and in front of you before proceeding. There are many small children, cyclists and pedestrians in the community and it's imperative all vehicles stop at the stop signs. Not doing so is a violation of section 22450 of the vehicle code.
Speeding - Traveling at a speed which endangers the safety of persons or property, or which is reasonable and prudent with regards to weather, traffic and road conditions, is considered a violation of section 22350 of the vehicle code.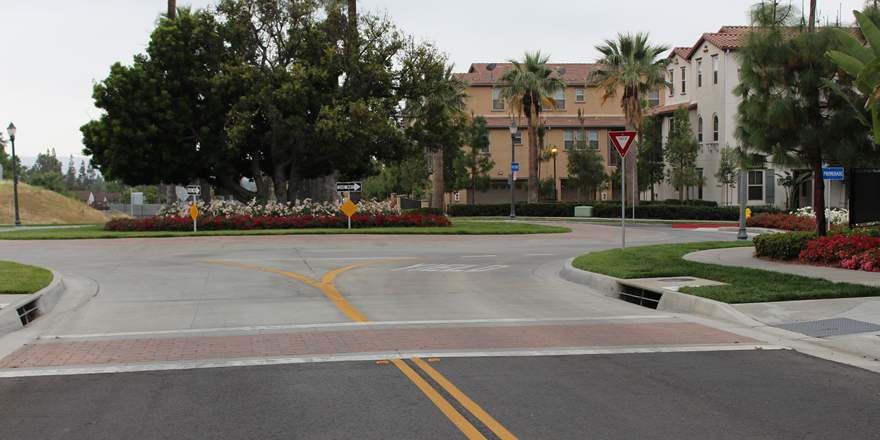 Use Sierra Madre To Beat The Traffic?
During the early morning and late afternoon hours, Sierra Madre Avenue, which traverses through the Rosedale Community, is heavily traveled by local motorists. When coming to the intersection of Azusa Veteran's Way and Sierra Madre Avenue, please make sure you come to a complete stop.
Also, please be aware of cyclists who are using the roadway. Due to the width of the lanes in certain portions of Sierra Madre Avenue, and being mindful of the new "3 Feet For Safety Act," passing a cyclist in these areas may unlawful. In other words, if you can not pass a cyclist with a minimum distance of 3 feet between your vehicle and the cyclist, you will need to follow the cyclist until it is safe and legal to pass.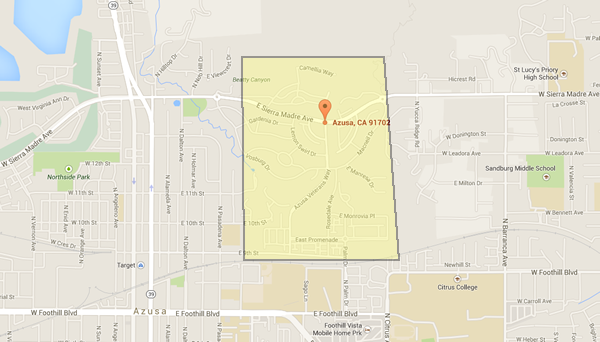 What Is The Speed In Rosedale?
Unless specifically designated with official signs and/or markings specifying otherwise, the speed limit in Rosedale is 25 miles per hour.
We Understand Human Nature and Habits
Since moving into the Rosedale community, many residents may have developed habits which might lead them to travel over the speed limit or not fully stop at the stop signs. Just like anything, it will take some time to get accustomed to the fact that these violations are enforceable now. You may notice more patrol and traffic officers in the Rosedale community in the next few weeks. Our intention is to cause people to think about these laws through a mere presence.