On Sunday, July 19th, at about 11:20 a.m., officers from the Azusa Police Department responded to Canyon City Liquor at 424 W. Foothill Boulevard, regarding an armed robbery investigation. Once they arrived, the officers learned the business had been robbed by a lone male suspect.
The suspect entered the store and walked up to the front counter, where he spoke to the female employee. The suspect asked the employee to give him the money from the cash register, which she did. As she was removing the money, the suspect pulled out a knife which he pointed at the employee. The suspect demanded the female give him her cellular phone, which she did.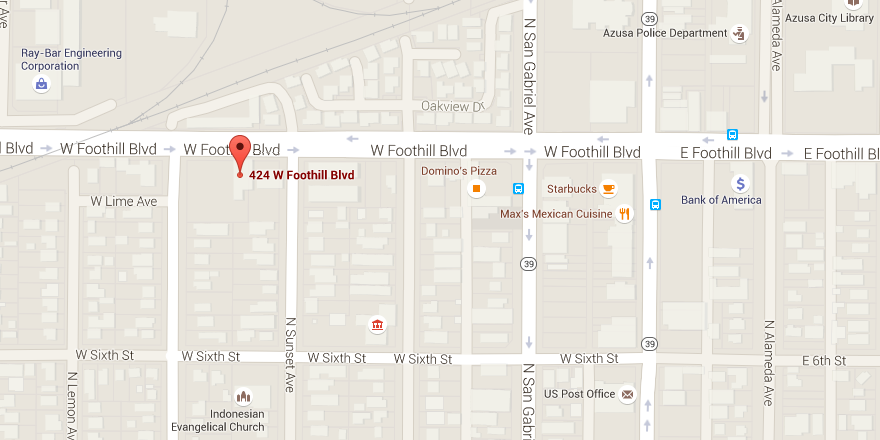 The suspect ran out of the store and south on Orange Avenue. At this time, it is not known how much money the suspect took from the business. The victim's phone was located outside the business, and thankfully, the victim was not injured in this crime.
The suspect was described as a Hispanic male in his twenties, about 5'6" to 5'7" tall and 140 to 160 pounds. The suspect had a dark complexion, brown eyes and was seen wearing a black hooded sweatshirt with large white print on the front, dark colored basketball shorts, and black high-top basketball shoes with a white sole. He was wearing a dark baseball hat with a blue bill and a white letter "A" on the front.
If you have any information about this crime or the identity of the suspect, we encourage you to call the Azusa Police Department at (626) 812-3200. In the event you wish to remain anonymous, please click on the "Anonymous Tip" logo at the top of our website.
MEDIA INQUIRIES: This press release was authorized by Corporal Nick Covarrubias. You can contact him at This email address is being protected from spambots. You need JavaScript enabled to view it.. Please call the on-duty watch commander at (626) 812-3200 for any immediate inquiries.