Micki Lisa Strampe was last seen on 07/20/2015 at about 2300 hours, at her temporary residence in the 900 block of E. Citrus Edge in the city of Azusa. Micki suffers from some medical issues and takes medication. It is believed she left the residence on her own free will.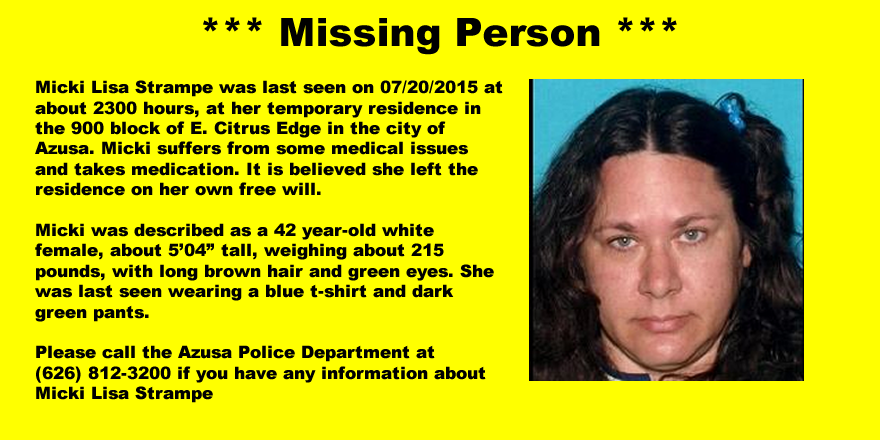 Micki was described as a 42 year-old white female, about 5'04" tall, weighing about 215 pounds, with long brown hair and green eyes. She was last seen wearing a blue t-shirt and dark green pants.
If you have any information about Strampe, please call the Azusa Police Department at (626) 812-3200. If you wish to remain anonymous, please click on the "Anonymous Tip" logo at the top of our website.
MEDIA INQUIRIES: This press release was authorized by Sergeant Xavier Torres. He can be reached via email at This email address is being protected from spambots. You need JavaScript enabled to view it.. Please call the on-duty watch commander at (626) 812-3200 for any immediate inquiries.