Last night, at 11:30 p.m., two Azusa Police Department Officers were on patrol, when they saw two suspicious men near a parked vehicle in the 700 block of S. Donna Beth Avenue. When the officers began investigating, the men split up and ran in different directions.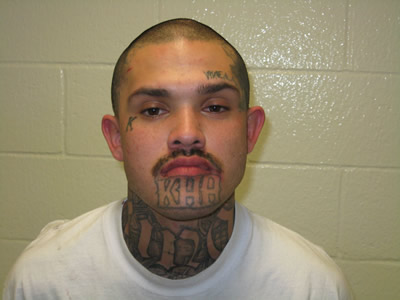 One of the men, later identified as Anthony Zepeda, ran east bound over residential fences and walls and through back yards until captured by the two officers. Officers learned while Zepeda was running from them, he threw a 9 millimeter handgun on the roof of a residence. The handgun, which had been reported stolen to the
Glendora Police Department
, was found to be loaded with ten live 9 millimeter bullets.
Officers learned Zepeda was released from jail one week ago, and is on probation through the Post Release Community Supervision program (PRCS).
Anthony Zepeda (Age 23) of West Covina, was transported and booked at the Azusa Police Department Jail for possession of a loaded and stolen firearm, resisting arrest, and for violating the terms of his probation. He is currently being held on a no-bail probation hold. The second subject that ran from officers was not apprehended and has yet to be identified.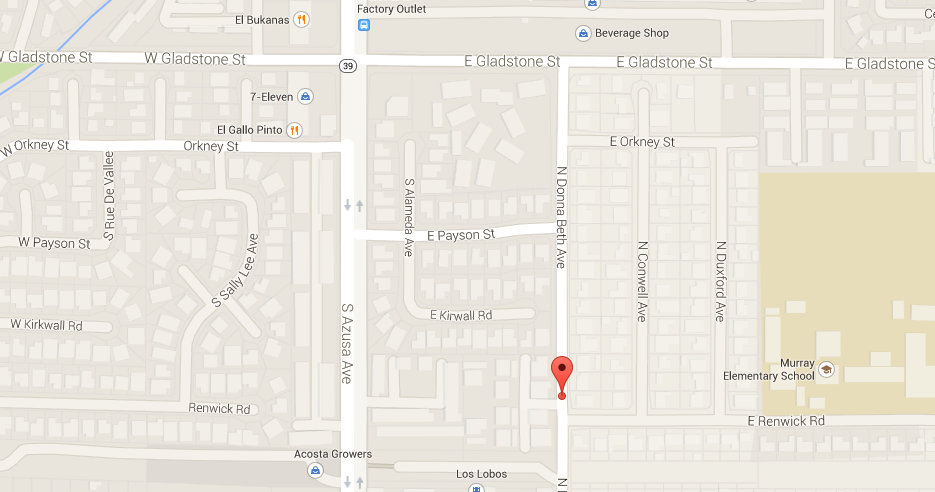 About The Charges:
Resisting Arrest - Since Zepeda ran from an officer, he violated section 148(a)(1) of the penal code. This section essentially specifies that if you resist, delay or obstruct a peace officer in the performance of their duties, you are subject to being arrested.
Possession of A Firearm By A Convicted Felon - This charge was added against Zepeda due to his possession of a firearm, which is a violation of section 29800(a)(1) of the penal code.
*Additional charges may be added at any time of the investigation. Charges listed below may only be a partial list of charges involved in this incident.
Community Safety Tip:
If you hear sirens or a police helicopter, or notice a heavy presence of police officers in your neighborhood, there's a good chance we're handling a serious incident, or that we are looking for someone.
Your safety, as well as the safety of your family, is our top priority. Please remain inside, and close and lock all doors and windows. In the event you hear or see someone running through your yard, jumping over items, or hiding, please call 911 immediately. Do not confront the person, and definitely do not exit your residence armed with anything.
In the event you hear knocking on your door, and you're not sure if it's the police or not, simply call 911. Our dispatchers know the addresses we are at checking for the suspect.
Should you find anything in your yard, such as clothing, narcotics or weapons, after officers have left the area, please call (626) 812-3200. We will gladly send an officer to take possession of the items.