The Azusa Police Department is looking for any information regarding David Cartiel. He is currently missing and may be suffering from depression. David was last seen in the 500 block of E. Gladstone Street in Azusa.
David is a 21 year-old Hispanic male. He is 5'06" tall, and weighs about 180 pounds. He has black hair, brown eyes and a thin mustache. He was last seen wearing a white shirt and black shorts. David has his last name tattooed on the right side of his chest.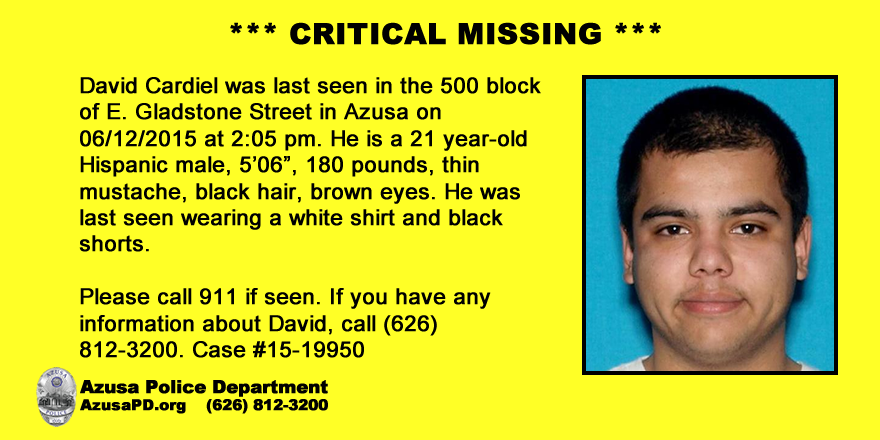 If you see David, please call 911. If you have any information which might assist our department in locating David, please call (626) 812-3200. If you wish to remain anonymous, please click on the Anonymous Tip logo at the top of our website.
MEDIA INQUIRIES: This press release was authorized by Sgt. Bruce Badoni. He can be emailed at This email address is being protected from spambots. You need JavaScript enabled to view it.. Please call the watch commander at (626) 812-3200 for any immediate inquiries.